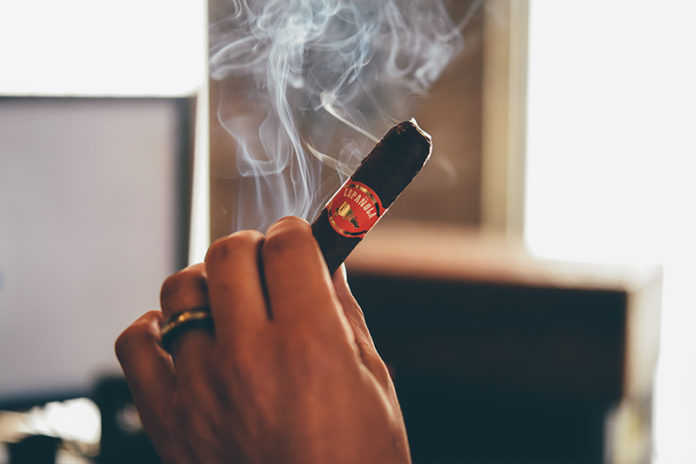 Amidst U.S. Food and Drug Administration (FDA)  filings and industry lawsuits, the show must go on! And with it, so do product unveilings, limited editions and company news.
Tobacco Business presents a few booth highlights from this year's International Premium Cigar and Pipe Retailers Association (IPCPR) trade show:
Arango Cigar Co. had a familiar partner in its booth this year: Music City Marketing. Actually, about a month before the show, Arango acquired certain assets and exclusive U.S. distribution rights to Music City Marketing, which included everything but the Dunhill line, according to Arango president Michael Gold. Therefore, Arango is the new U.S. distributor for Falcon Pipes, Butz-Choquin, IM Corona Lighters, certain Sutliff Pipe tobaccos and some private-label Zippo lighters.
What it means for tobacconists? "It means they will have a bigger, better and faster shopping opportunity for all pipes, pipe tobaccos and related accessories," Gold told Tobacco Business. "This puts us in a stronger position to service the market needs."
According to Arron Sissom, president of Music City Marketing, "It was a fantastic fit. Mike and Arango have the facility, the infrastructure and the staff to take on this venture. In one way, shape or form, Arango has been associated with Music City Marketing for many years; they really take care of their customers and work hard to develop relationships."
Talking specific products, Arango Cigar Co. featured Erik Nording's novel "Sailor" product line of value-priced pipes in its pavilion at IPCPR 2017. Arango is the exclusive U.S. distributor for all Erik Nording products.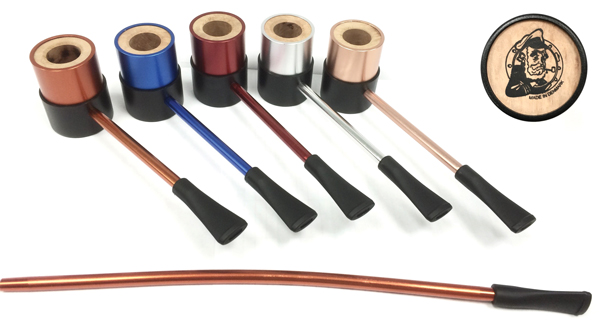 Sailor consists of a briar bowl that is encased in a polished aluminum sleeve. The assembly is permanently attached to the black plastic base, which covers the sleeve's lower half. The base's open bottom reveals a stamped logo and "Made in Denmark." The aluminum sleeve and matching stem colors are red, blue, black, silver and gold. It comes with a five-inch aluminum stem and black plastic bit, with an optional 10-inch stem/bit available separately in all colors. Smokers can swap stem colors and lengths as desired.
"Danish master carver Erik Nording is a pioneer and leading promoter of the Danish free-hand style of connoisseur/collector briar pipes," states Gold. "His successful expansion into this area of the marketplace targets entry-level and budget-minded pipe lovers, who can now enjoy the distinction of owning Nording pipes."
Daughters & Ryan Tobacco featured an extensive line of premium pipe tobacco blends and its premium Tabacalera cigars.
Its latest product extension, the "Blender's Bench," is a series of 30 specific leaf varietal types for the hobbyist and personal blender, according to Mark Ryan, Daughters & Ryan's president. "These varietal tobaccos allow the pipe enthusiast to create blends and learn leaf characteristics," he says.
The company also considers itself a leader in cigarette tube varieties and the make-your-own accessories market, providing retailers with first-tier options for their tobaccos and related accessories, Ryan says. "Our product selection gives customers the option to trade up, builds more customer loyalty and improves profit. We have responded to consumer demand for variety, quality and personalized tobaccos and accessories."
JM Tobacco Co. had its the spotlight on "Española," the company's first full-premium cigar, at the 2017 IPCPR show. When John Mahroukian ("JM") founded the company in 1996, Española was his first offering to cigar lovers, and so its date of inception and production fully qualifies it to be grandfathered in accordance with FDA regulations.
Española continues in its four original wrappers: Gold Label (Ecuadorian-grown Connecticut), Red Label (Sumatra), Green Label (Connecticut Shade) and Black Label (Maduro). They are still available in four classic Cuban shapes: Corona, Robusto, Toro and Churchill. The cigars are cello-tubed and presented 25 to the coffin-style Spanish cedar boxes.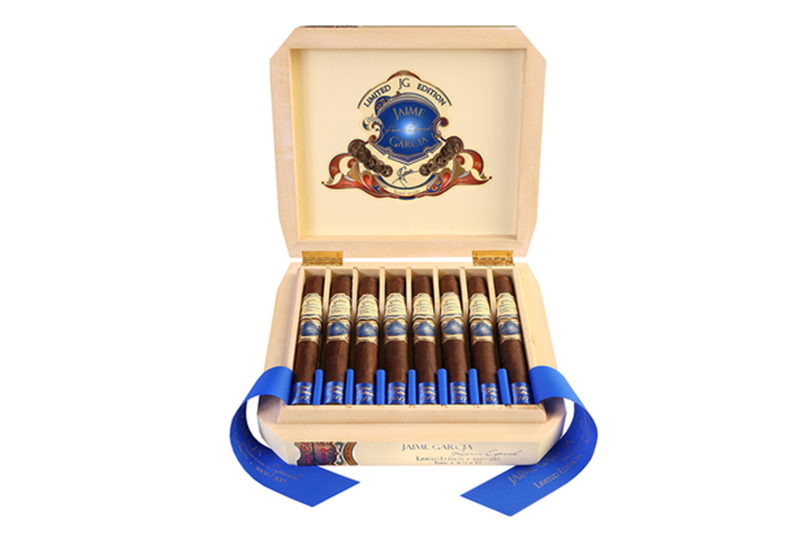 My Father Cigars featured Jaime Garcia Reserva Especial Limited Edition 2017 and Vegas Cubanas, which is an expanded line to the national market because this is an existing line. Nowadays, "any product coming to the market is really valuable to the cigar industry because consumers are always looking for something good and different, especially if it's a limited edition," says Alcides Montenegro, general manager and creative director of the My Father Cigars.
Vegas Cubanas is said to be "a symbol of a traditional handmade cigar." It is the result of a careful selection and elaboration of Nicaraguan fillers and binders grown in the Estelí and Jalapa regions of Nicaragua. This cigar is dressed with a Corojo wrapper that has been chosen and optimally matured for a medium-bodied smoking experience.
The brand name comes from the name given to tobacco fields in Cuba: "Vegas." It is packaged in a Cuban-style dressed box of 25 cigars.
This year the company also unveiled the Jaime Garcia Reserva Especial Limited Edition 2017, six years after its first edition.
It is very different from the regular Jaime Garcia Reserva Especial. This full-bodied cigar has a Nicaraguan binder and strong Cuban-seed Nicaraguan filler tobacco, including the Pelo de Oro. Three thousand boxes, each containing 16 of these 6 1/2 x 52 Toro cigars, were produced. The cigars bear a suggested retail price of $17 (depending on state taxes).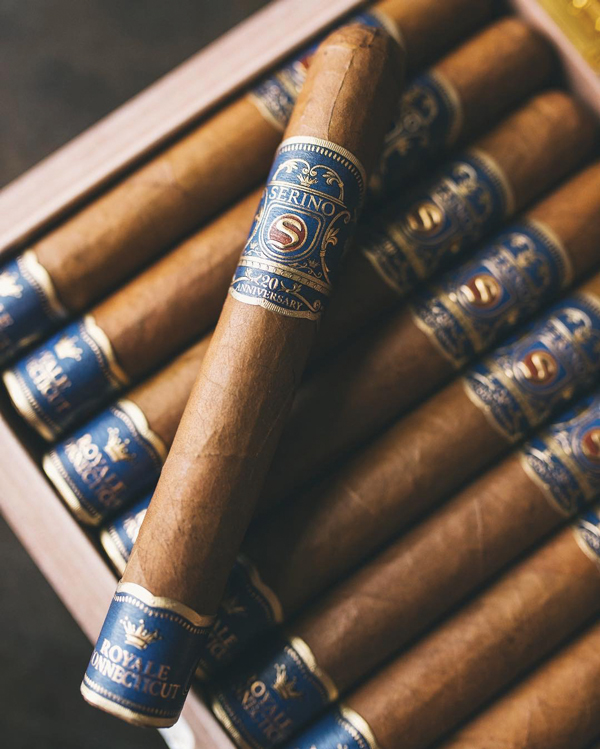 The Serino Cigar Company announced that Wayfarer will be in full production and distribution at this year's IPCPR. The blend has become known as Carson Serino's "personal cigar," previously sold naked as "The Wayfarer" to select retailers and handed out as an event exclusive. The blend will initially be available in three vitolas and will later be expanded to five. Two will be special releases.
Wayfarer is Carson Serino's first journey into the cigar industry after learning and growing with his family's business for the past 20 years. "I'm very thankful to have grown up around this beautiful industry," Serino says. "I've met some great people over the years that have shown me what it takes to produce an exceptional blend. For my first cigar, I wanted to create something timeless and classic, a cigar that can be enjoyed at any hour of the day and one that is accessible to all palettes. Medium-bodied, complex yet balanced, The Wayfarer blend is the culmination of everything I have learned from this industry—this is my journey."
Serino's isn't the only journey Wayfarer represents. It also embodies the traveling of traditions. This project was created by Carson Serino and Luis Omar González, son of famed Cuban master blender Omar González-Alemán.
"For this project we wanted to create a traditional Cuban styled cigar with new-era branding. We implemented traditional Cuban rolling methods and used original Cuban molds, including the very 109 mold that has crafted some of Cuba's most memorable cigars."
The Wayfarer blend will be offered in the following vitolas:
Wayfarer Corona Gorda w/ Cuban triple cap (6×46), $7.70 MSRP (Boxes of 20, $154)
Wayfarer Robusto w/ Cuban Perilla cap (5×52), $8.50 MSRP (Boxes of 20, $170)
Wayfarer "The 109" cap Toro (6.25×50), $9.20 MSRP (Boxes of 20, $184)
Wayfarer Corona (51/8×44), $6.95 MSRP (Boxes of 20, $139) ** Future Release
Wayfarer Dalia (6.75×43), MSRP TBA ** Future Release
The Serino Royale line will also be showcased at this year's IPCPR show. The line is offered in four different blends: Connecticut, Medio, Maduro and Maduro XX. This blend is special due to its 5.5-year aged filler and two-year post-roll aging process.
Cigar in the Bottle featured the newest release of the world-famous Cigar in the Bottle with a specially blended Grand Pommier XS VSOP Cognac from DROUET along with a Vartan Cigars custom manufactured cigar aged for five years blended by master blender, Hendrik Kelner. The uniqueness of this exclusive gift-type cigar industry product is designed as the perfect gift for the man who has almost everything. The product is expected to be in distribution very soon and with past releases of Cigar in the Bottle, it was sold out before it ever hit the market. The same is expected with this all new Cigar in the Bottle release. Each gift-pack of the patented Cigar in the Bottle gift item is part of a limited numbered edition release. After the Cognac release hits the market there are additional Cigar in the Bottle products planned that will feature other rare liquors and cigar combinations.
– Story by Renée M. Covino
This story first appeared in the July/August 2017 issue of Tobacco Business magazine. Members of the tobacco industry are eligible for a complimentary subscription to our magazine. Click here for details.