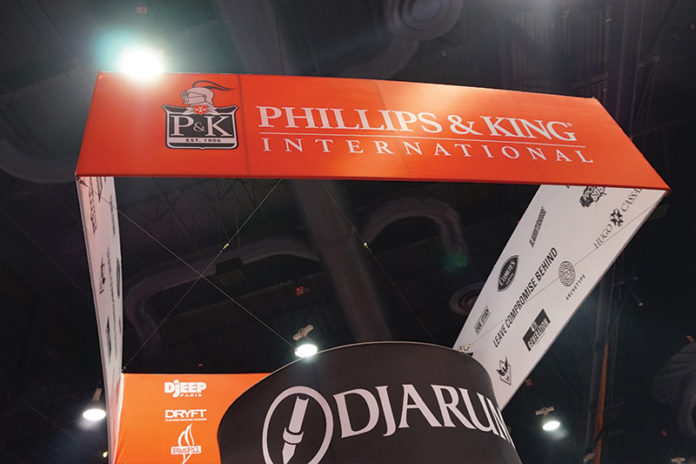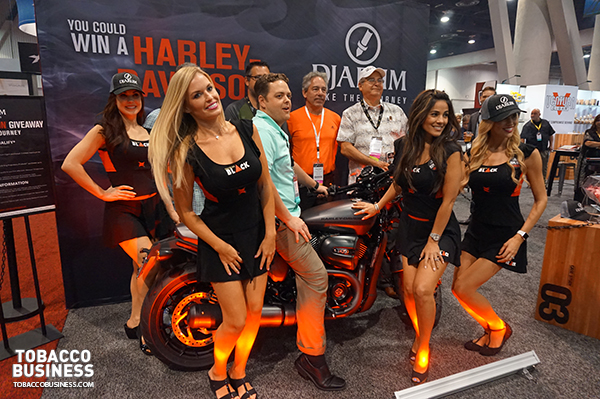 Phillips & King itself is not a cigar brand or manufacturer but a major distributor of cigar and tobacco products. Phillips & King is part of Kretek International, Inc., which has its own cigar brand–Ventura Cigar Company. It's also worth noting that Kretek International Inc. is the parent company of Tobacco Media Group (TMG), the publisher of Tobacco Business magazine.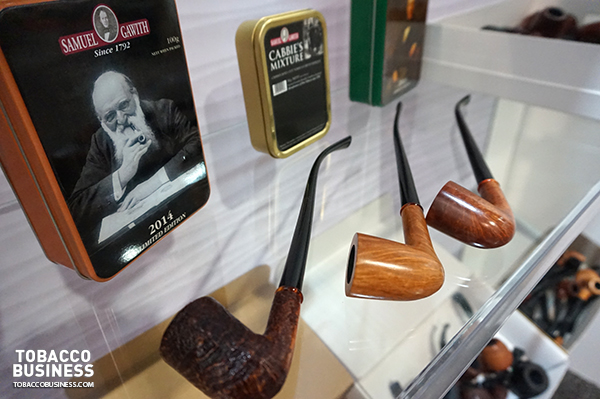 There's always a lot going on in the Phillips & King booth each year. They're doing major business at this show, setting up orders and deals for a variety of cigar brands–from Drew Estate to Davidoff and everything in between–as well as pipe, cigarette and even some vapor products. This being the case, its booth is a culmination of the tobacco industry with something and more for every tobacco buyer that comes to the IPCPR Show each year.
Each year, there's typically a big giveaway for retailers. Djarum, distributed by Phillips & King and Kretek, has given away a rolex watch in the past but the big prize this year was a Harley-Davidson bike. Starting on Tuesday, six keys were given to buyers who came through their booth. Only one key fit and unlocked the prize–the bike, and the ultimate winner was Bryan Bird of Thompson Cigar. Another giveaway was a luxury travel bag packed full of goodies, sponsored by 4th Generation, another pipe product distributed by Kretek.
On the Ventura Cigar Co. side, this year was the debut of two new cigar products. First up was the Hugo Chairman, a cigar blended by Rocky Patel in honor of Hugh Cassar, Chairman of Kretek International, Inc. and Phillips & King.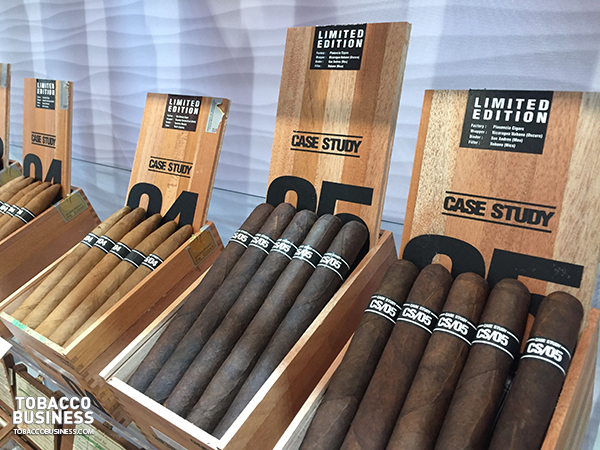 The company also rolled out five new blends for its Case Study cigar project. It's worth noting that these cigars are not all being produced in the same factory, giving each blend something different that'll set it apart from the others in the blend. These new blends previously were on the market has limited editions or cigars that simply never got a release of their own–until now. Seeing how important merchandising and POS is to push products in retail stores, the company also revealed a new cigar tray for its Slaughterhouse brand.
For all the latest news from Phillips & King, visit phillipsandking.com.
– Story and photos by Antoine Reid