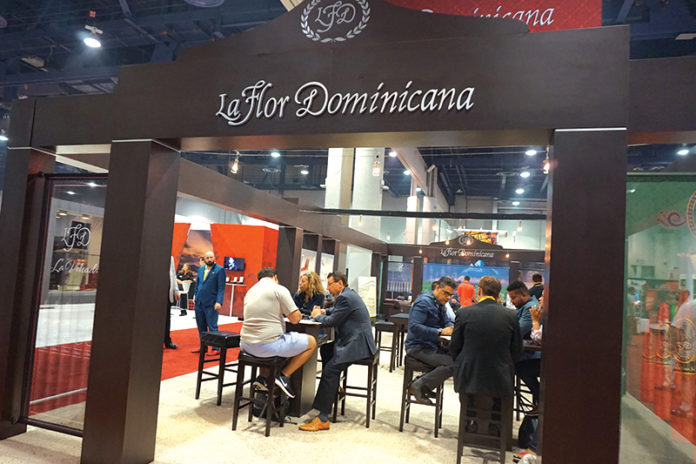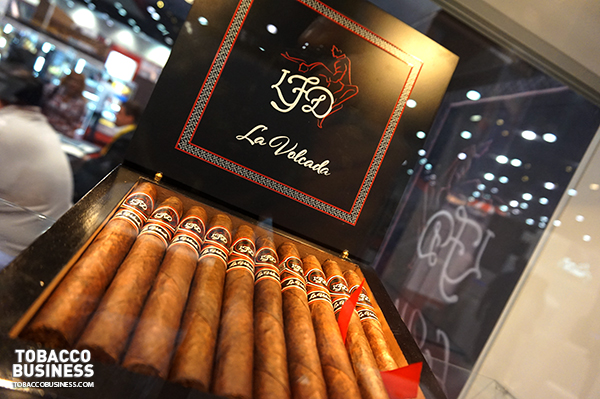 La Flor Dominicana is one of those companies that once it finds something that works for it, it sticks to it. Thus, its booth was not hard to find because it looked like it has for the past several IPCPR shows. It's always had a dark wooden frame with glass display and dark furniture, giving it an elegant, refined vibe, much like its cigar packaging and design.
This year at IPCPR 2017, La Flor Dominicana showcased its new release, La Volcada. La Volcada was mentioned by the company days before this year's show but seeing it up close and personal was a different experience. The tango (yes, the dance), inspired this cigar. The packaging and design were dark and alluring, much like the tango itself can be. La Volcada features a Mexican San Andres wrapper, an Ecuadorian binder and Dominican fillers. Those from La Flor Dominicana described it as full bodied and packed with flavor and spice. La Volcada will be available in a Churchill Vitola (28 x 7).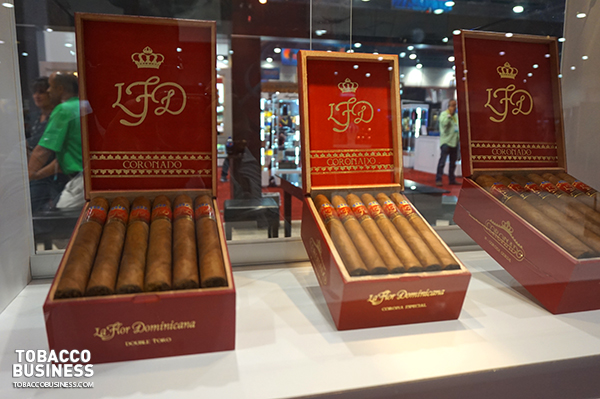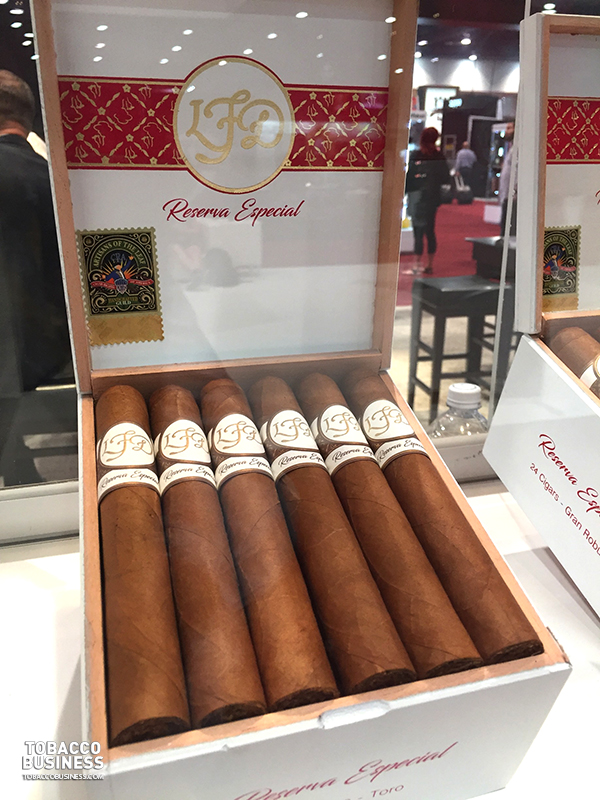 As in previous years, there were several other cigars on display around the booth. In an interesting choice, these cigars were in cases that faced out from the booth, as if knowing that there would be some walking by the booth who may feel a bit intimidated going inside but would give them enough incentive to inquire within once they've had a chance to look. Around this year's booth were the Litto Gomez 2015, Reserva Especial (which was brought back into production last year), Coronado, and the La Flor Dominicana Air Bender Tubos.
For the latest news from La Flor Dominicana, visit laflordominicana.com.