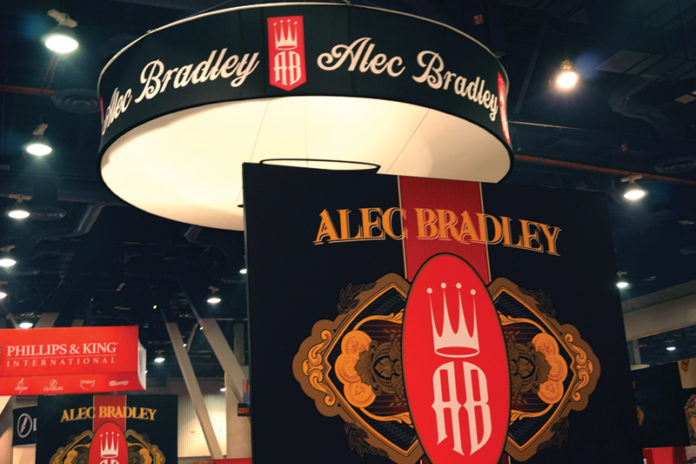 Going into this year's IPCPR, we knew Alec Bradley would be among the few at the show to have actual new products to feature. In the year's past when we spoke with Alan Rubin, President of Alec Bradley, he teased these releases. Unlike many cigar companies who rushed new products to market last year to meet the FDA cutoff date, Alec Bradley did what many are doing this year by featuring already released products.
When asked about new releases, Rubin had told us that in his opinion, there were almost too many choices for cigar retailers and but so much room for new things. For that reason, they held off releasing anything new last year but were able to bring two new cigars to market for this year.
Ralph Montero, Vice President of Alec Bradley, spoke on the strong performance of Black Market and Prensado, and for that reason, these brands got new releases this year. As with Rubin's belief that the company needs to build on its large portfolio of products, these new releases are not being marketed as replacements in anyone's humidor but rather extensions of already popular brands.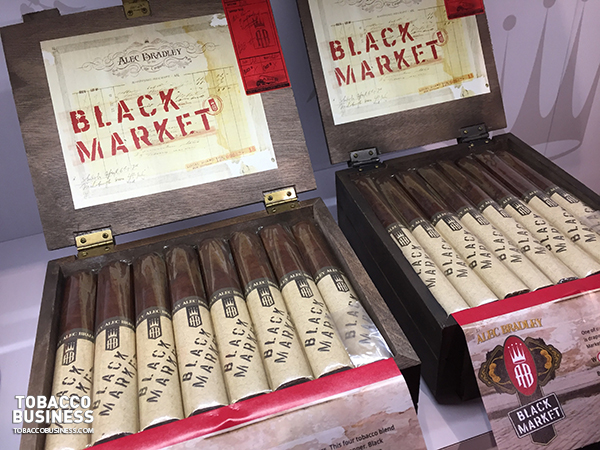 The Black Market Estelí is a bit more complex in style than the original. Prensado, first released in 2011, now has a new addition to its lineup, the Prensado Lost Art. It's a completely different profile from the first release and contains three different tobaccos from Nicaragua.
As with a few other companies and a trend noticed at this year's show, the company showcased a branded lighter that will go on the market later in the year. With fewer cigar releases, the new trend appears to be brands like Alec Bradley completing the cigar experience–from cigars to branded accessories like lighters. Also, though they require testing and paperwork before making it to the market as with any product, lighters are a smart move because they won't be impacted by the FDA deeming regulations.
For all the latest news from Alec Bradley, visit alecbradley.com.
– Story and photos by Antoine Reid